Current Weather, Tide, and Wave Information
for Coastal Washington & Puget Sound
---
Webcams on the Coast
Note - Near real-time web cameras on the coast, loading of the images may be slow.
Wind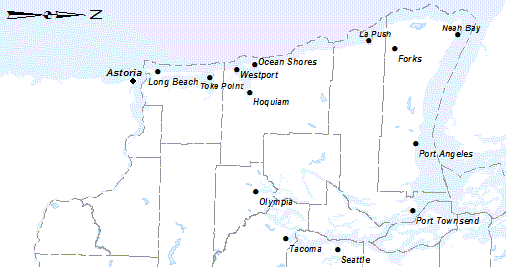 Real time wind speed data at 5 to 10 minute intervals for TODAY from the U.S. National Weather Service. Wind speeds are in miles per hour. In some reports you will find wind speeds shown, for example, as 10G25, this means that the 5 or 10 minute average wind speed is 10 mph with GUSTS to 25 mph.
Weather Forecasts
Marine Forecasts
Tides

for Oregon

for Washington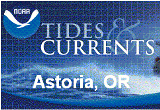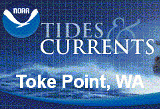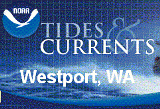 Waves, Pressure, Wind Direction, etc.